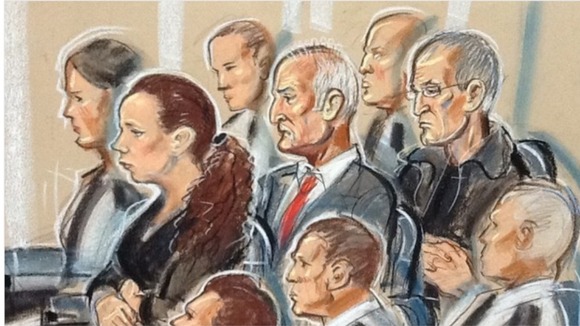 The trial of Mick Philpott, his wife Mairead and their friend Paul Mosley has been going on for almost six weeks at Nottingham Crown Court. It is now in its final stages.
The three are charged with the manslaughter of six of the Philpott children who died following a house fire at their home in Derby on the night of 10 May last year. The allegation is that the three set the fire deliberately.
There's been evidence heard during the trial regarding the relationship of the couple to Mick Philpott's former mistress Lisa Willis and the bearing it may have had on their motive for the alleged arson.
However, in his closing speech today prosecution counsel Richard Latham QC invited the jury to focus on the evidence they know as fact and he said this fell into five categories.
He said petrol was found on all three defendants' clothing, and reminded the jury of the 999 call made by the couple on the night that revealed all six children were in the same room - a fact which, Mr Latham said, seemed to puzzle the 999 operator.
He described the evidence of a senior fire officer, which showed that the fire was started in the hallway of the house and that a bedroom window had already been opened before it started.
He reminded the jury that all the text messages from the 1 May had been deleted from his mobile phone. Finally, he spoke of secret recordings made by the police in a hotel in Derby and in a police van after they were charged.
The transcripts of these recordings run to some 77 pages, only half a sentence of which, he said, was disputed by the defence. At one stage Mick talks of "sticking to the story"
All three defendants deny all the charges against them and the trial at Nottingham Crown Court, though nearing its conclusion, continues.