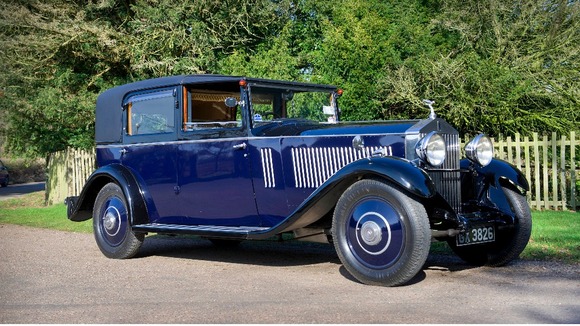 A 1932 Rolls Royce purpose built especially for a female owner is going up for auction in Derbyshire.
The Rolls Royce Sedanca De Ville 20/25 was custom made by Barkers of Kensington for a prominent lady in London society.
For the past fifty years it has lived in Duffield, once the home of Sir Henry Royce.
The current owner has kept it in perfect condition, even storing it in a heated garage!
It comes complete with a built in cocktail cabinet and scent bottle cabinet.