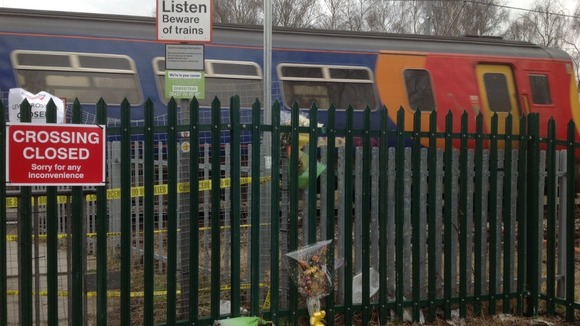 Floral tributes remain at the railway and tram crossing in Bestwood Village, Nottingham, where a teenager was killed last November.
Lindsey Inger, who was 13, was the latest of four people to die at the site in just five years.
Today, plans will be unveiled for a new footbridge to replace the crossing which remains closed amid safety fears.
Network Rail say they are committed to restoring the route as soon as possible for people who live nearby. An exhibition highlighting the plans opens at 15:00 at St. Mark's Church in Bestwood Village.