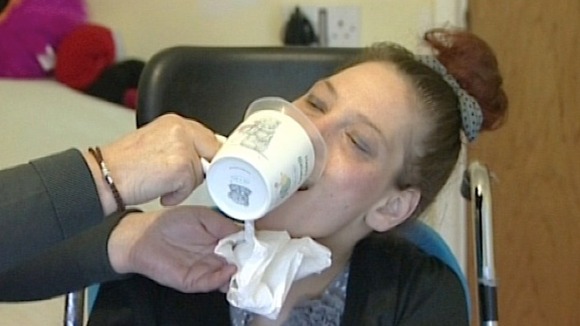 A 31-year-old disabled woman who's can't walk or feed herself, has been left unable to communicate after thieves broke into her Leicestershire home and stole her communication aid.
Louise Wood from Birstall, north Leicester, is now unable to correspond with her mother, Natalie Woods, who looks after her.
The aid, called a Liberator, is a small laptop-like device and costs between £8,000 and £10,000.
The burglary happened while Natalie and Louise were visiting a relative in Glenfield Hospital.
Louise's bedroom was also trashed.