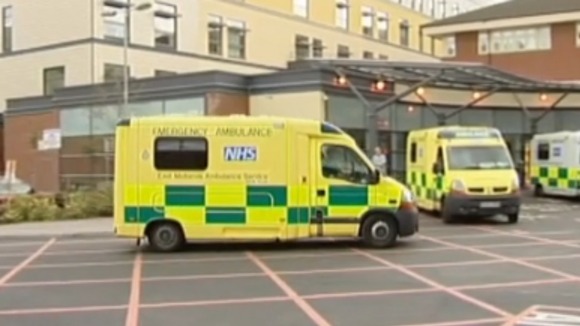 Members of the "Save Our Services" campaign group have also attended this morning's East Midlands Ambulance Service meeting.
They have held protests against the proposed changes, which could see several ambulance stations close.
The GMB Union has described the proposals as "reckless, ridiculous and foolish".
It also claims that the changes will not improve response times and will isolate communities.
Members of the Ambulance Trust Board are currently discussing the plans.
A decision is due later today.