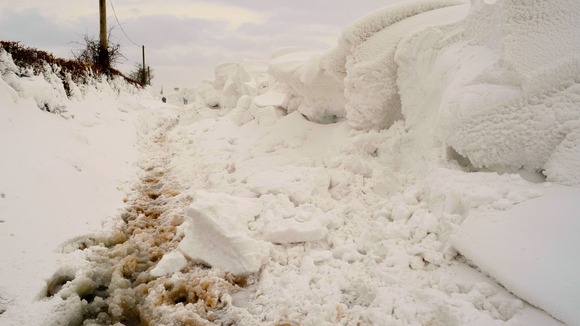 Derbyshire has been hit by some of the most severe weather in recent times, says Derby County Council.
Drifts as high as twenty feet have led to council staff battling over the last 72 hours to clear roads in the county.
North Staffordshire has also been exceptionally hit hard.
The weather is still causing significant problems in the High Peak – the northern part of the Derbyshire Dales. Snow fall combined with strong winds have caused very high drifts in some areas.