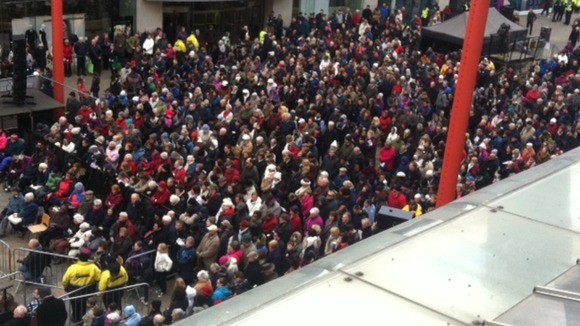 Leicester's Humberstone Gate is the scene of Jesus Christ's crucifixion today as Christ in the Centre begins.
It's an annual production that takes over the centre of the city to dramatically reenact the death of Christ.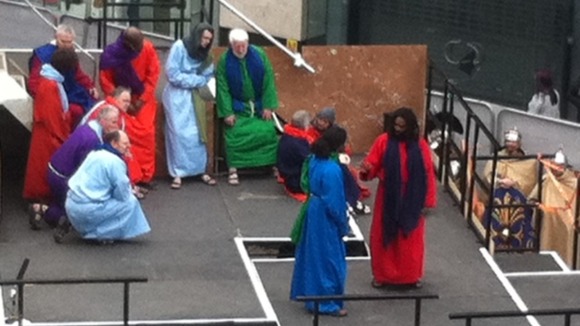 This year marks the 10th anniversary of the event which is expected to pull in crowds of over 10,000 people.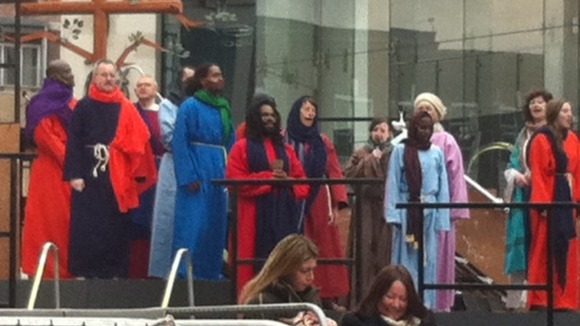 It's not a cheap production to put on, this year it has cost £43,000. The majority of that is for the staging and sound system. It has been paid for by donations from churches and organisations.