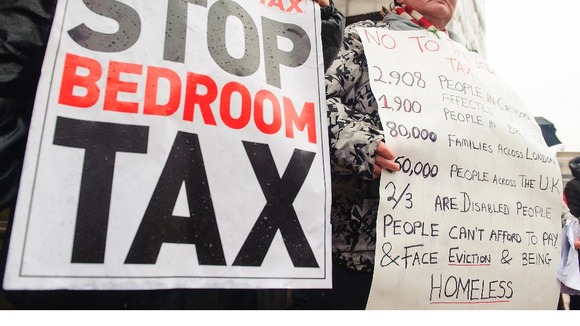 A series of protests are taking place across the region today against plans to cut benefits for social housing tenants who are considered to be living in a house which is too big for their needs.
Under the Government plans, social housing tenants deemed to have a spare bedroom stand to have their housing benefit cut from next month.
Critics have called the plan a 'Bedroom Tax', and say it's unfairly targeting the poorest people in society.
There are 11 protests across the Central region today, mainly outside town halls and council buildings, including in Birmingham, Kidderminster, Loughborough and Corby.