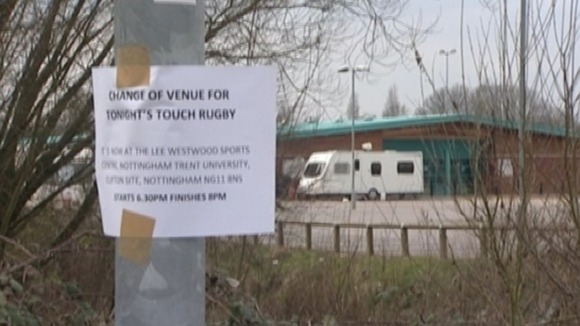 A group of travellers who closed down a sports ground in Nottingham have now left the site.
Five caravans moved onto Gresham Pavilion in West Bridgford on Tuesday morning causing it to be shut off to the public on health and safety grounds.
Several local football and rugby teams have had to cancel fixtures and training sessions.
A cleanup operation is now underway at the site off Wilford Lane.