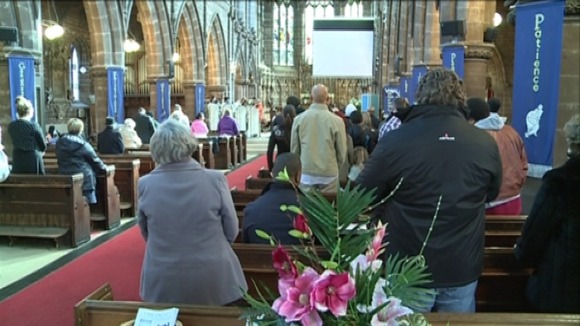 A protest is due to begin outside Aston Parish Church because the Reverend is angry that Aston Villa are playing a lunchtime game on Easter Sunday.
The second service of the morning has already taken place.
Despite the church raising concerns about the 1.30pm kick off at Villa Park, organisers did not change the timings.