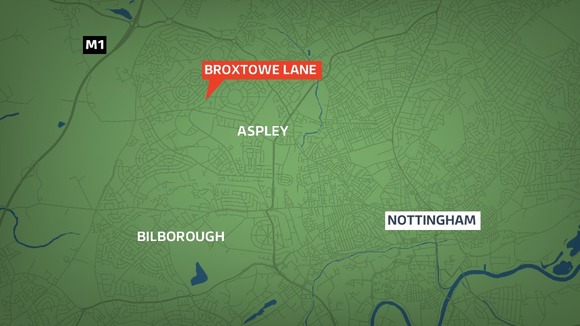 The crash between a Police car and a Peugeot 206 happened on Broxtowe Lane in Aslpey in Nottingham at around 14:00 this afternoon (March 31).
A 12-year-old boy and a man have been taken to hospital.
The police officer was responding to a 999 call, and was not injured in the collision.