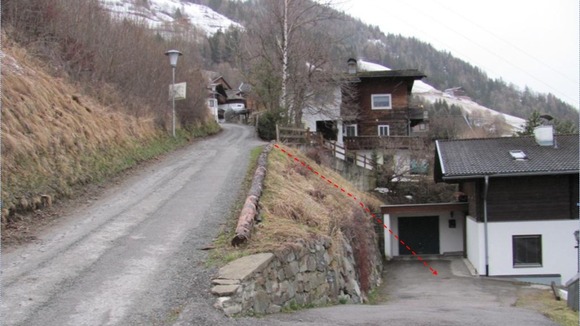 Students of a Nottingham teacher who died after falling while on a school trip to Austria have been paying tribute to 'a lovely man'.
Jonathan Taylor, aged 44, fell as he walked back to his accommodation with staff in the early hours of the morning after a night out.
This photo shows the place where he slid down a steep slope and then fell 13ft off of a high stone wall onto the road below.
Police say the fall left the teacher with "serious head injuries". Emergency services attempted to resuscitate Mr Taylor but he died at the scene.
The Christ The King Voluntary Academy Roman Catholic school in Nottingham has ended the trip early with pupils aged between 14 and 15 expected to return to the UK this evening.