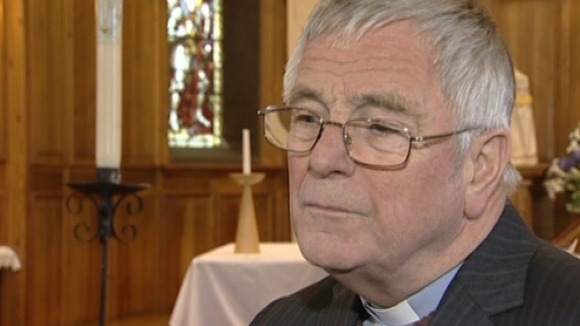 The priest who conducted the funerals of the six Philpott children says he is willing to visit their father in prison - if he is asked to do so.
Mick Philpott was jailed for life yesterday for manslaughter.
Father Alan Burbidge says Mick Philpott is unable to accept his role in their deaths.