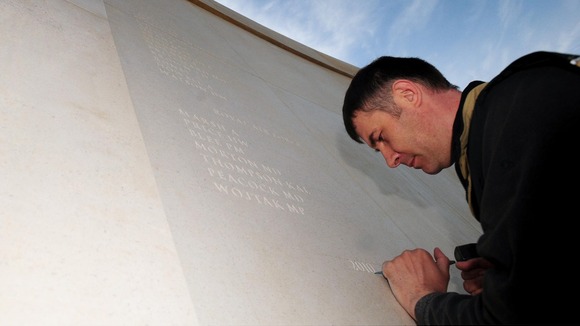 Work starts today to add 53 new names on the memorial wall at the National Memorial Arboretum in Staffordshire.
It will take Nick Hindle around a month to engrave the names of those who have died during recent conflicts throughout 2012.
The first names to be added are those that were serving in the Royal Navy – followed by the Army and RAF.