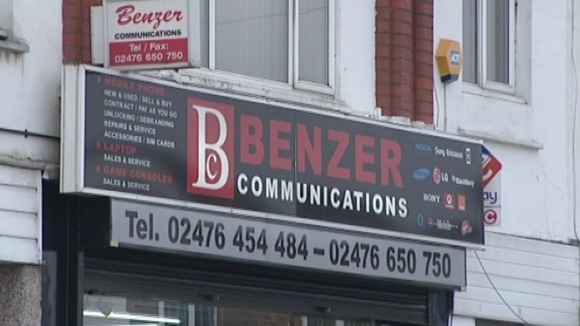 Three men have been sentenced over the death of a businessman who was attacked as he delivered mobile phones to a Coventry shop.
Ali Jawaid was hit with a metal bar outside Benzer Communications in November 2011.
His van containing phones and accessories worth at least £13,000 was stolen.
Mr Jawaid suffered a fractured skull and died six days later in hospital.
Greg Robertson, 24, Glenroy Blackstock, 25, and Shaun Mills, 27, have been sentenced to over 20 years in prison between them.