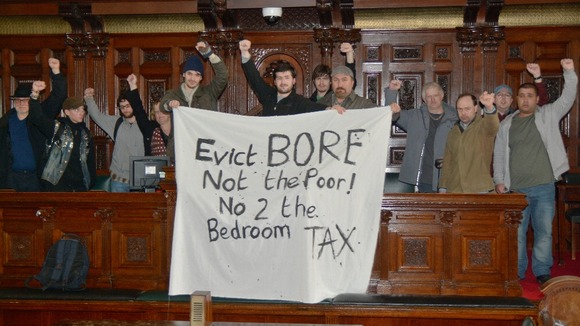 Protesters from the campaign group UK Uncut have stormed Birmingham's Council Chamber. They were protesting against the Government's spare room subsidy which opponents have called a 'bedroom tax.'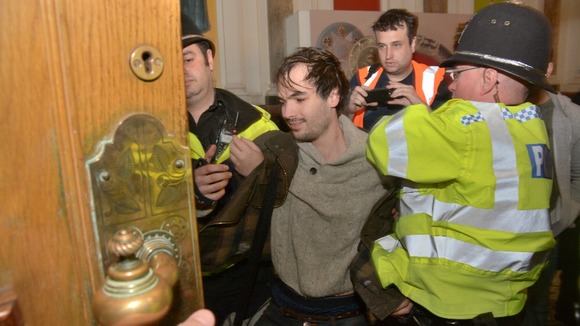 A group of around twenty activists got into the chamber through the staff entrance and hung a banner from the Leader's Chair.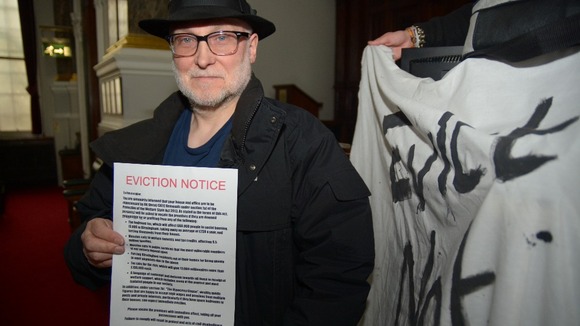 They also delivered a mock eviction notice to the council leader Sir Albert Bore. Some had to be forcibly removed from the building, one man was arrested but later released without charge.
It was part of national day of action by campaigners.