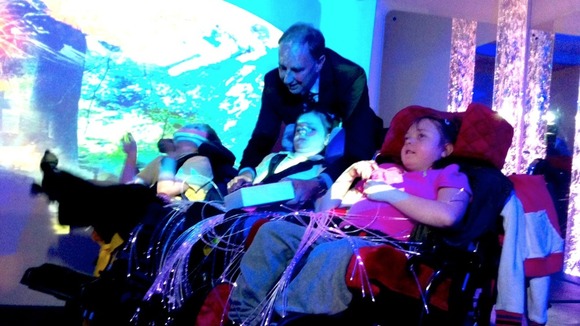 Cricket commentator Jonathan Agnew, has joined staff and other representatives in opening a new sensory room at a school for children with learning difficulties in Nottingham.
Time spent in a sensory room has been shown to increase spatial awareness, concentration, relaxation and alertness.
The sensory room has been fitted at Carlton Digby School, which caters for 54 young children with considerable learning difficulties.