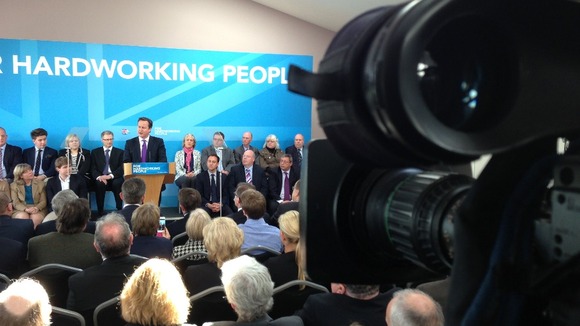 The Prime Minister is giving a speech in Warwickshire this morning to launch the Conservative party's campaign for the English local elections.
Speaking to party members in Nuneaton he said it was great to be back in Warwickshire after visiting previously for election campaigns in 2005 and 2008.
He said he was happy to be launching his party's election campaign 'slap bang in the middle of Britain'.
He also paid tribute to Lady Thatcher.
Voting will take place on May 2nd for county and unitary authorities in England.