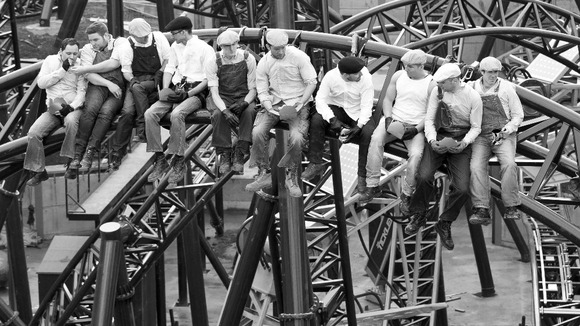 Alton Towers Resort has today announced that construction has been completed on its new roller coaster, The Smiler.
To celebrate completion, 10 workers enjoyed their lunch on one of the ride's highest points, taking inspiration from the iconic 'New York Girder' image.
To mark the completion of construction as the site manager, Mike Tubb, officially screwed the last bolt into the attraction.