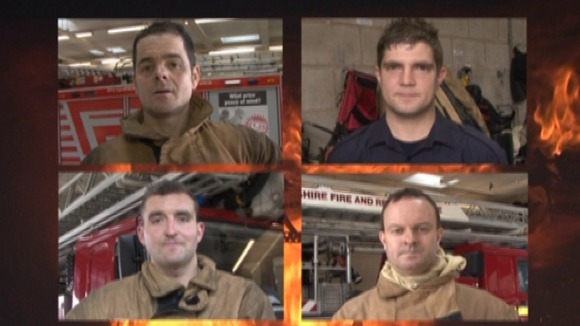 Ollie Hayden - riding instructor (Top Left), Dave Pearson - electrician (Top Right), Laurie Bridle - mechanic (Bottom Left), Steve Weston - toolmaker (Bottom Right)
Retained firefighters work shifts for the fire service at the same time as having their day jobs.
They can get paid anything between £5000 and £11,000 per year, depending on how much cover they can work in and around their normal jobs.
They must live and work within five minutes of their base fire station, so they can be kitted up and ready to deal with an emergency call-out 30 minutes after being alerted by pager.
To find out more about becoming a retained firefighter click here.