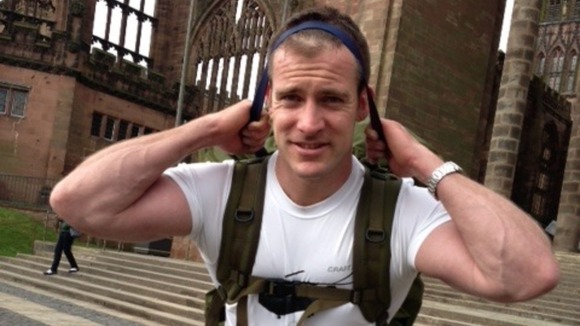 A former RAF Chinook crewman has brought his charity walk to Coventry today as part of a 441 mile trek through 100 towns and cities across the UK.
Ben Greer has walked 4.41 miles through Coventry city centre today carrying 100 kilos – a weight that represents an injured service personnel with their kit.
Each mile covered by Ben symbolises the death of a British serviceman or woman who has lost their life serving in Afghanistan.
Ben, who is hoping to raise £100,000 for five charities, completed six deployments in Afganistan providing civilian and military casualty evacuation.