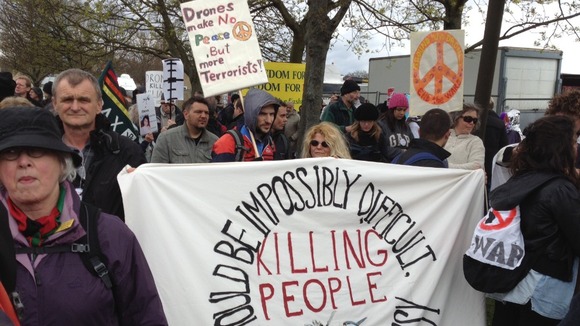 Hundreds of peace campaigners have started marching from Lincoln to RAF Waddington, in protest of a new fleet of armed drones being based in the UK for the first time.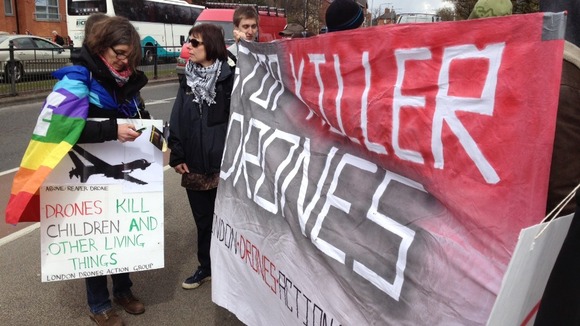 The RAF began remotely operating its Reaper unmanned aerial vehicles earlier this week from the airbase in Lincolnshire.
Previously operated from a United States Air Force base in Nevada, the aircraft are used to support coalition ground forces in Afghanistan.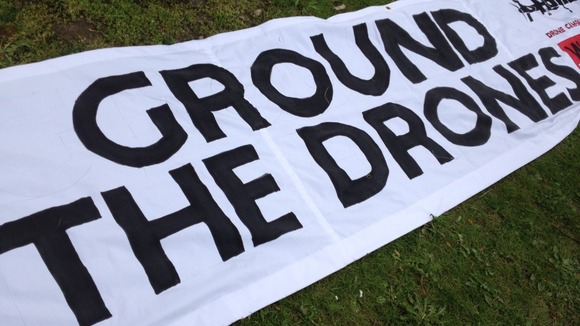 Members of the Stop The War Coalition, CND, The Drone Campaign Network and War on Want are estimated to walk the four mile route in around two hours.