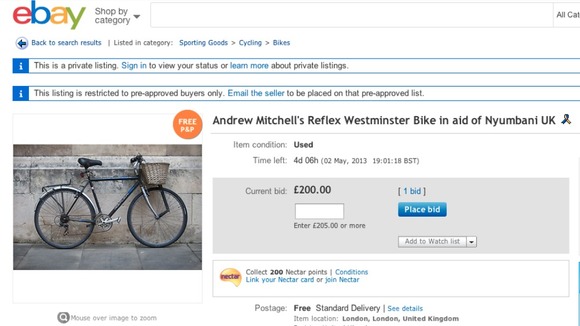 Former chief whip and Sutton Coldfield MP Andrew Mitchell is selling the bike at the centre of the 'plebgate' row with police officers outside the gates at Downing Street.
Mr Mitchell was riding the seven-year-old bicycle when it's claimed he swore at the policemen and called them plebs for refusing to let him ride through the main gates last September.
Mr Mitchell has always denied using the word pleb. All the proceeds from the sale will go to the charity Nyumbani UK, which helps HIV and AIDS affected children in Kenya.