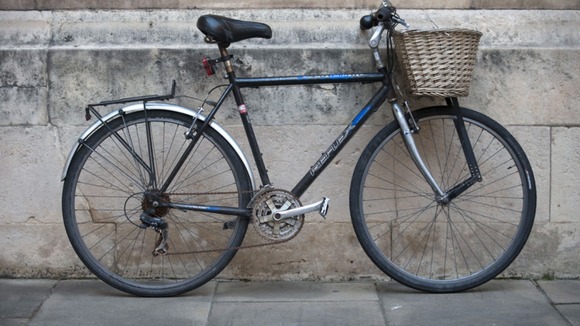 So far one anonymous bidder has pledged £200 for the bike ridden by Andrew Mitchell MP on the night of the fallout with police officers at the Downing Street gates.
The listing on Ebay states the bike is seven years old, has 18 gears and comes complete with a front basket.
It's claimed that Mr Mitchell was refused through the gates on the bike last September, which led to him swearing at police and calling two officers plebs.
The Sutton Coldfield MP was forced to resign as chief whip over the matter, despite always denying using the word 'pleb'.
Scotland Yard are investigating the dispute after a Channel 4 investigation cast doubt on the original police account of the incident.