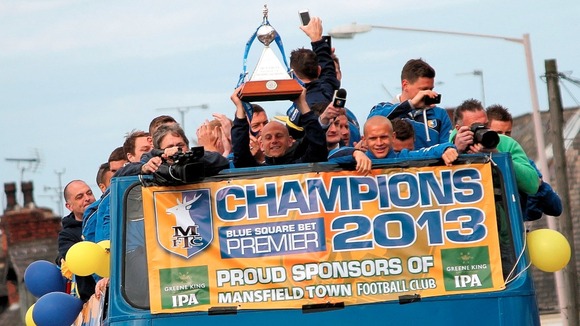 The chairman of Mansfield Town says the club can reach the Championship.
Thousands of people lined the streets to celebrate Mansfield Town's return to the Football League following a five year absence.
John Radford said: "I think we can get into the Championship and that's my target."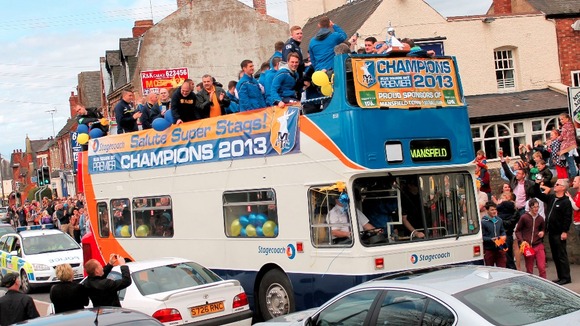 Manager Paul Cox called the day an "overwhelming and humbling experience."
He said: "The amount of people just coming out to show their appreciation is out of this world. You can see what it means to the players and the town what we've done this season."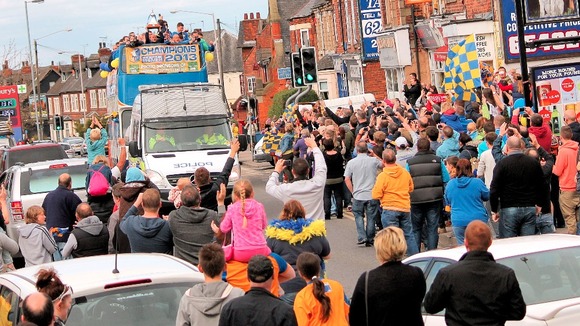 Skipper Adam Murray said: "It's a proud moment for the town and we see from the turnout today that it means a lot."