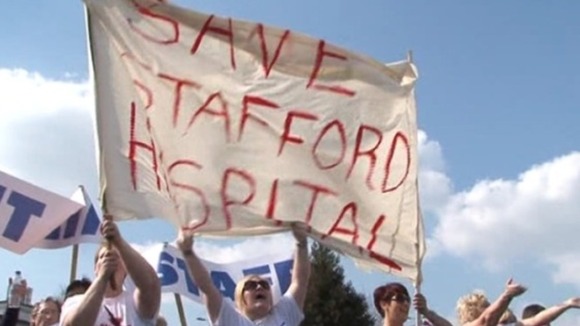 After thousands marched earlier this month to save Stafford Hospital, hundreds of people are expected to attend a public meeting tonight with the hospital's administrators.
The venue has been changed to the County Show Ground in Stafford after complaints that not enough people would be able to get in.
TSA Alan Bloom met with Staffordshire Police following an overwhelming demand for places.
He agreed that although venues had been booked to hold 500 people in total over both nights, it would not be enough to meet the needs of local people wanting to attend.
Concerns about large crowds being turned away meant that the decision was taken to postpone the meetings to ensure public safety and better access.
Alan Bloom said, "The demand for places was overwhelming and to ensure the safety of everyone wanting to attend and to increase the opportunity for people to participate, I took the decision to move the meetings to larger venues.
"We apologise for the inconvenience and hope the new arrangements will benefit everyone."