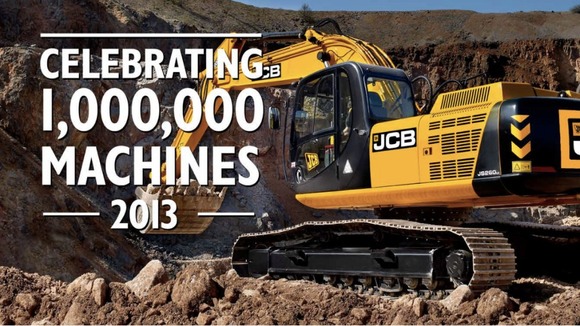 JCB are celebrating the production of the one millionth digger since the business started in 1945, that is enough machines to stretch from here to Australia.
The firm have celebrated the milestone by putting it onshow at their headquarters in Rocester.
To mark the anniversary the whole of the glass front of the company's world headquarters has been encased in a giant celebratory graphic.
JCB employs 10,000 workers worldwide, 300 of them in Rocester will gather outside the main reception to cheer the milestone.
The actual one millionth machine is a 22-tonne excavator painted in silver which will be behind the glass in main reception.
The celebration co-incides with the start of the biggest ever deal and customer conference in JCB's history.