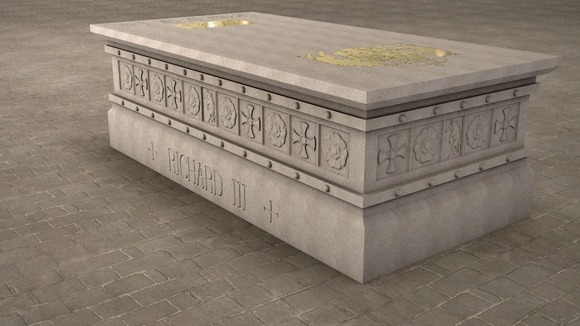 Campaigners who want Richard III to be reburied in Leicester, have reiterated their argument that he should have a table tomb like other Kings. It's after architects for Leicester Cathedral said that a ledger stone would be appropriate.
The former King was found buried under a car park in the city last year.
It was announced last week that experts from the University of Leicester archaeological unit that unearthed the last Plantagenet king, spearheaded another dig and discovered a 1,700-year-old Roman cemetery with remains thought to date back to 300AD.