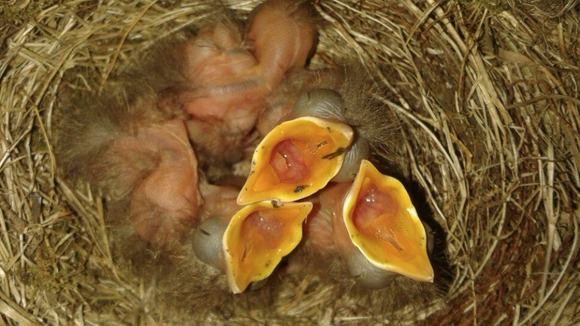 Five blackbird chicks in a garden in Minworth, Sutton Coldfield, have hatched following the arrival of warm weather.
These wonderful photos were captured by Nick Clifford, who saw the hatchlings in his conifer tree, four 4ft away from his lounge window.
Blackbird's nests are normally built by the mother out of grass, leaves and other vegetation.