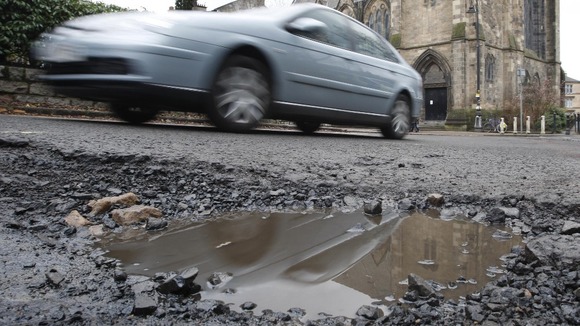 Potholed roads have led to a leap in car windscreen damage, according to a new survey by the AA.
A poll of around 21,000 AA members showed that 40 per cent of people in the East Midlands had suffered a chipped windscreen in the last two years.
The figure was slightly less for West Midlands at 35 per cent.