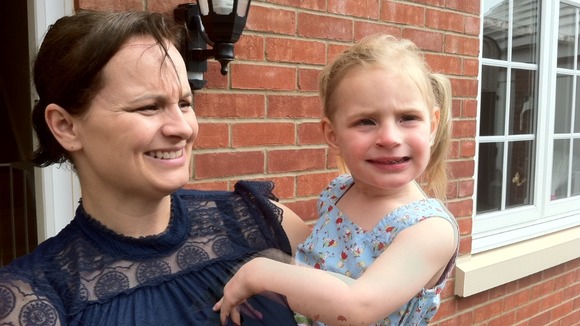 Dieticians at the Leicester Royal Infirmary have prescribed a Ketogenic diet for three-year-old Fields Taylor which is high in fats and low in carbohydrates and sugar.
It works by forcing the brain to use fat, rather than glucose as its main source of energy.
Fields' parents, Stevie and David, have noticed a difference in her in the 3 weeks she has been on the diet. They say:
"She is much brighter and more alert. She has more energy and is more physical. She's moving around independently of us, which is great"
The family are hoping to raise £5,000 to travel to Texas and meet the doctor who discovered the syndrome. They want to find out more about it so they can help their daughter lead a normal life