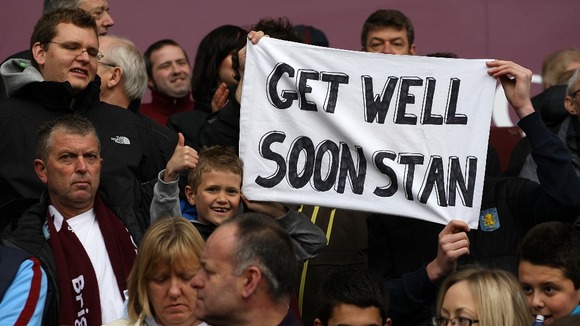 "My leukaemia is now in remission and I have finished my high intensity treatment. From now on I'll be on the softer treatment, which is two years on tablets. I feel lucky. Not everyone is as lucky as I have been.
For this I need to thank...Professor Charlie Craddock, Sandeep Nagra and all of the nurses who have looked after me at University Hospital and Queen Elizabeth Hospital in Birmingham.
For the life I've lived in football, I will always be incredibly grateful. For the opportunity this crazy thing that happened in my life has given me, I also feel grateful in a strange kind of way.
This crazy thing, somehow, has touched people and I want to try to channel this in a positive way. This will be the greatest challenge of my life."