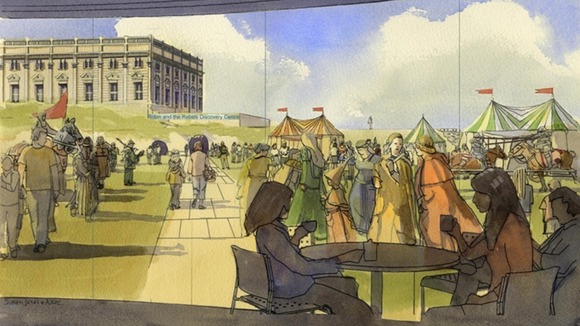 Plans to develop Nottingham Castle as a world class heritage attraction are being stepped up.
The Castle Working Group says it is disappointed the castle was not selected for this year's Heritage Lottery funding but it is planning to resubmit for the next round.
The grant of £15 million would be part of an overall cost of £26 million to develop the Castle.
Plans include a new "Robin and the Rebels" discovery centre, telling the story of the legend of Robin Hood.