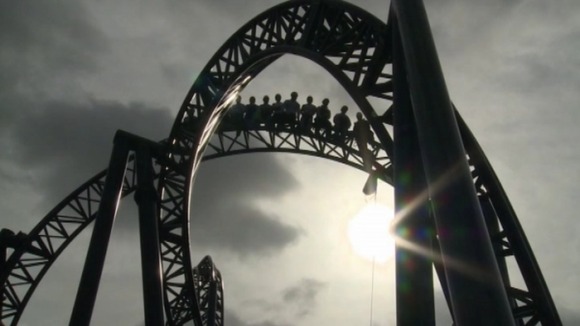 Alton Towers' new roller-coaster, billed as the first of its kind in the world, will preview today, ahead of its opening on May 23.
'The Smiler' cost £18 million to build, has a drop of 30 metres and a maximum speed of 52 miles per hour.
The ride is the world's first 14 looping roller-coaster.