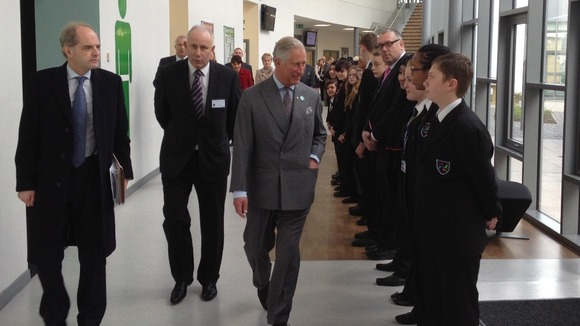 Prince Charles has been greeted by pupils at The Co-Operative Academy in Stoke-on-Trent, as part of his visit to the city.
The academy moved to its new £23m building in September 2012.
The Prince of Wales is returning to the city to view the progress which is being made by his charities in their efforts to regenerate Stoke-on-Trent.