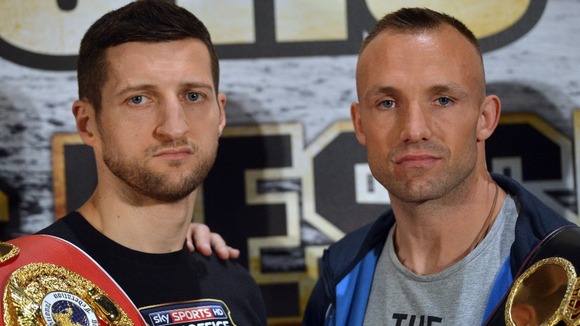 A coin was tossed during the Froch v Kessler presser to see who would walk into the arena first due to then both being champions. Kessler won the toss and chose to walk in second.
This pleased Froch, who said he would have chosen first – a decision he made against Lucien Bute who he later went on to beat.
He also said that walking in first would be harder for Kessler who would hear the roar of the home crowd in the 18,000 packed arena.