Froch-Kessler II
Preparation almost over for Froch ahead of Saturday's title fight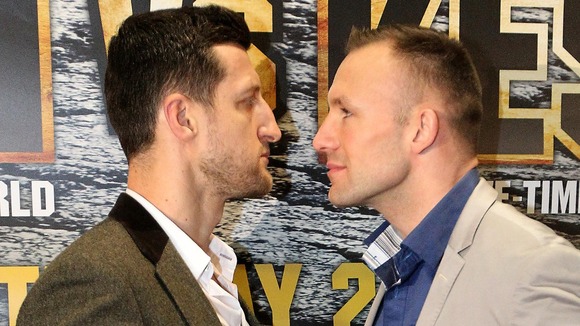 Boxer Carl Froch will go before the cameras for one last time today before his title fight on Saturday.
Nottingham's Carl Froch will be defending his IBF Middleweight title to Mikkel Kessler at the O2 arena in London.
Carl Froch told ITV News Central's Steve Clamp that he is confident in bringing his belt back to the Midlands.