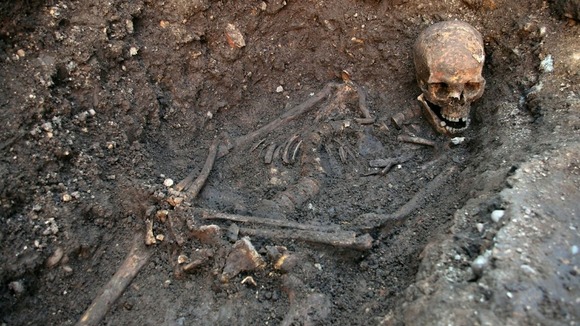 An academic paper on the archaeology search for King Richard III, reveals for the first time specific details of the grave dug for his corpse.
The paper reveals that Richard III was 'casually placed in a badly prepared grave' – suggesting gravediggers were in a hurry to bury him.
It also reveals that he was placed in an 'odd position' and the torso crammed in.
King Richard III's remains were discovered in the Greyfriars area of the city in September last year.