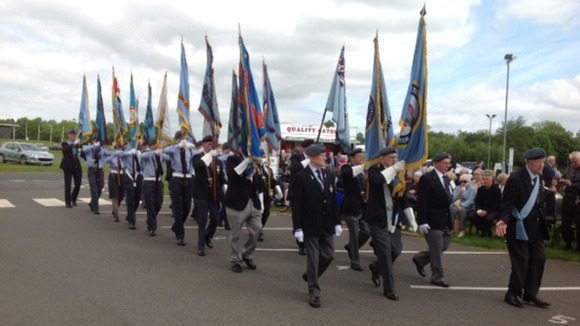 Ahead of the Battle of Britain Memorial Flight veterans paraded at RAF Cosford in Shropshire. Those of them who are eligible will be presented with Arctic Star medals and the Bomber Command clasp.
The Arctic Star is awarded to veterans who have served in the Arctic but it is particularly aimed at those who took part in the Arctic Convoys which supplied Russia during the Second World War.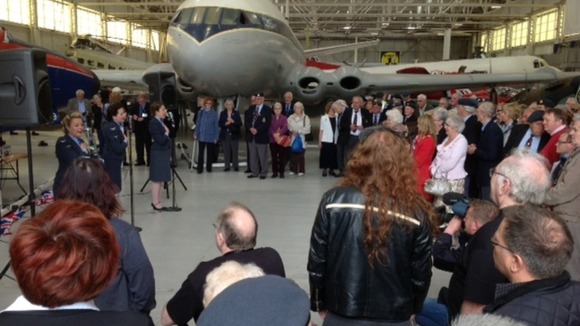 The Bomber Command Clasp is awarded to veterans who have flown at least one operational sortie with the Command operational unit.