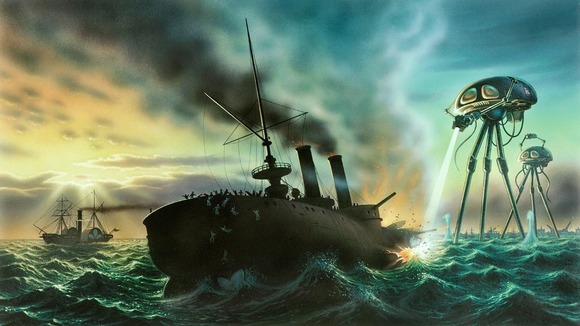 Here are a selection of some of Birmingham artist David A. Hardy's artworks.
The 77-year-old from Hall Green has used his imagination to help create scenes for some of the most iconic science fiction and fantasy landscapes.
And as you can see from the following images - even some of his home city's iconic architecture is a source of inspiration.