In his role as Colonel-in-Chief of the Mercian Regiment, Prince Charles will today present all four battalions with their new colours at the Sixways Stadium in Worcester.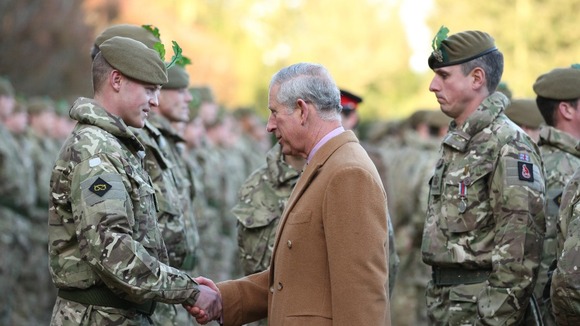 Colours are presented every twenty five years and it's the first time all four battalions will be on parade at the same time.
The colours represent the battle honours earned by members of the regiment over the last three hundred years.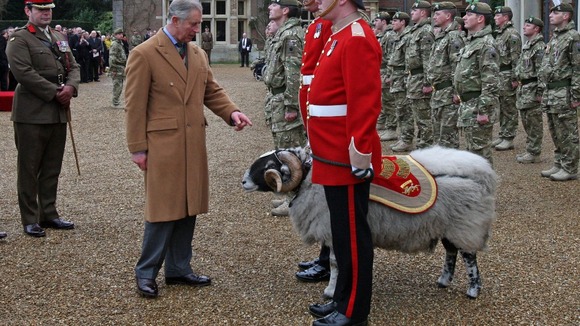 The four battalions are split up into:
1st Battalion: 1st Battalion takes its heritage from the 22nd (Cheshire) Regiment, and still draws most of its soldiers from Cheshire and the Wirral.
2nd Battalion: 2nd Battalion takes its heritage from the former Worcestershire & Sherwood Foresters Regiment and recruits soldiers from Nottinghamshire, Derbyshire and Worcestershire.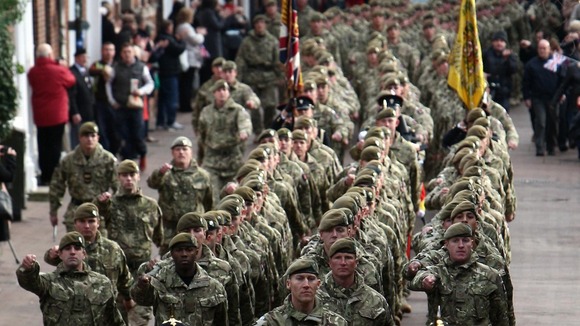 3rd Battalion: 3rd Battalion was formerly The Staffordshire Regiment and recruits from Staffordshire, the West Midlands and Birmingham.
4th Battalion: 4th Battalion is the Territorial Army (TA) Battalion of The Mercian Regiment. They are currently deployed in Cyprus.