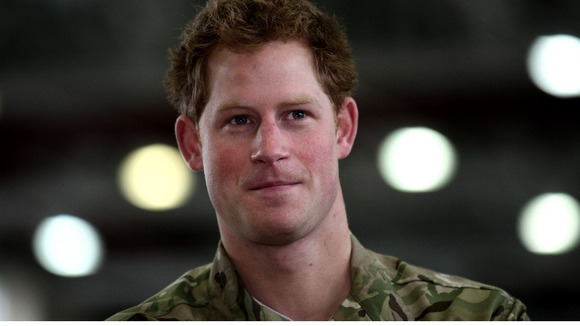 Unbeknown to the thousands at RAF Cosford today, Prince Harry was flying overhead as part of the Apache Helicopter Display Team.
The 28-year-old, a co-pilot gunner, serves with the RAF's 662 Squadron of the Army Air Corps (AAC) from which the display crew-members have been selected this year.
Lieutenant Colonel Tim de la Rue, commanding officer of 3 Regiment AAC - part of helicopter attack force in 16 Air Assault Brigade - with responsiblity for the display team, said Harry had been "delighted" to have been selected as part of the display team for the summer.