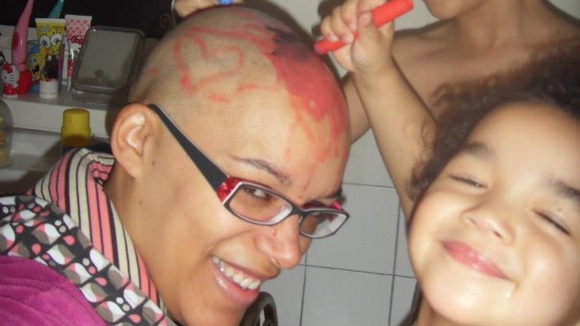 A mother from Leicester who's undergoing chemotherapy has come up with a novel way to help her children cope with her hair loss.
Laura Richards lets her children draw pictures on her head with crayons.
She is undergoing radiotherapy treatment after being diagnosed with breast cancer in October last year.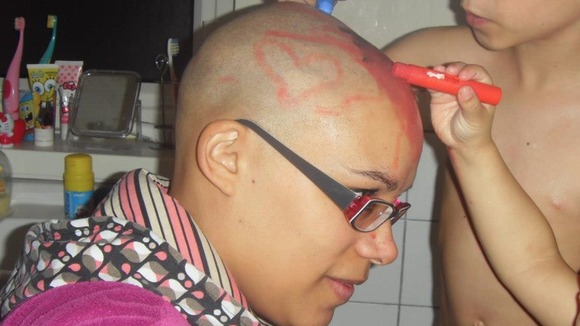 The 32-year-old said she wanted to make the experience fun for her children.
She is getting ready to take part in Cancer Research UK's Race for Life at Victoria Park in Leicester on Sunday, June 30.