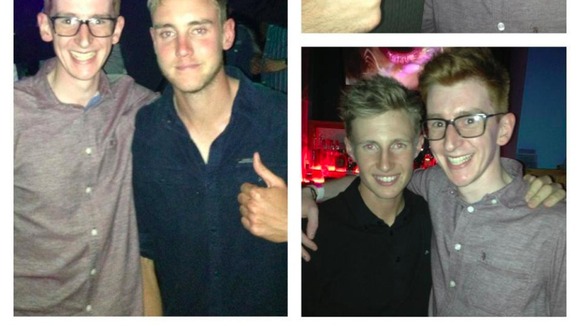 England cricketers Stuart Broad and Joe Root posed for photos with fans in Walkabout on Broad Street in Birmingham on Saturday night before an England player was assaulted.
It's alleged that after these photos were taken an altercation took place between Australian David Warner and Joe Root (pictured right), although the ECB have yet to confirm which England player was involved.
An investigation is underway by the Australian Cricket Board.