The Chairman of the Support Stafford Hospital campaign says it is 'dreadful' that the administrators request for more time to come up with a plan for the hospital has come so late.
Administrators, TSA, were due to report back next week with recommendations for the Mid Staffordshire NHS Foundation Trust after it was found that the trust was not clinically or financially sustainable.
Sue Hawkins, Support Stafford Hospital Chairman said:
"for the public and staff the waiting and anxiety continues. We can only hope that the TSA have realised that there needs to continue to be acute services at Stafford Hospital to serve our expanding community."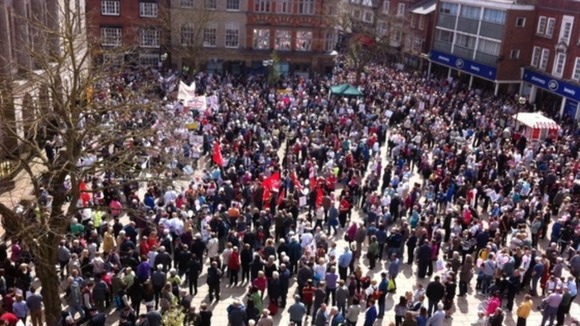 The review by administrators followed the conclusion of the Francis Report that hundreds of people suffered unnecessarily at Stafford Hospital between 2005 and 2009, where patients may have died needlessly because of neglect.