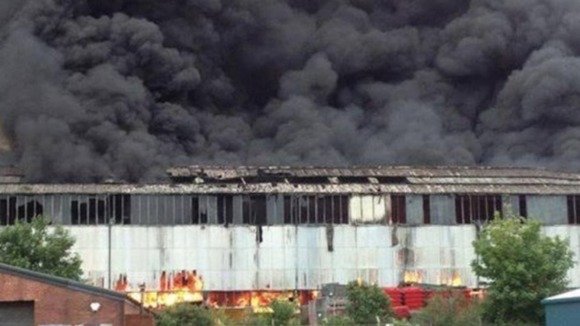 There are still about ten crews on the site, where there is a thick pall of smoke hanging over the area, although the fire has been brought under control.
Residents living near the plant in Stourport Road in Kidderminster, have been advised to keep doors and windows closed although the burning waste itself is not toxic.
At one point the huge column of smoke could be seen up to 30 miles away.
One major concern is that the water being used to fight the fire could run into the nearby canal carrying toxins from the waste.
The cause of the fire is still under investigation.