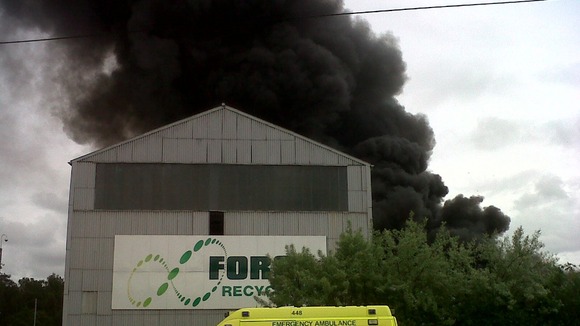 More than 50 Firefighters are still tackling a blaze at a recycling plant in Worcestershire. They were called out to Lawrence Recycling on Stourport Road in Kidderminster last night.
Residents were advised to keep doors and windows closed because of the smoke. It follows a fire at the same plant in December
This morning a spokeswoman in the control room at Herefordshire & Worcester Fire and rescue service said fire crews will be at the recycling plant 'for some time'.
The service says it will release a more detailed update sometime this morning.