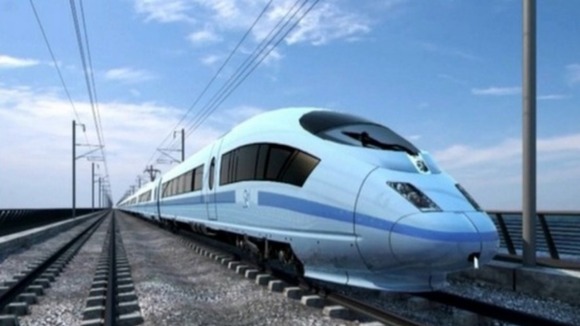 The demand for HS2 has 'likely been overestimated' and the £33 billion project does not offer value for money - according to a report out today.
The New Economics Foundation says evidence that the rail line, which will run through the Midlands, will promote economic growth or tackle the north-south divide, is limited.
The report also claims the line will be 'carbon intensive and environmentally damaging', and recommends the money earmarked for the project be spent elsewhere, ideally on transport systems away from the Capital.
The Government is firmly backing plans for the route which it says will boost the economy and is needed for the country to remain competitive.