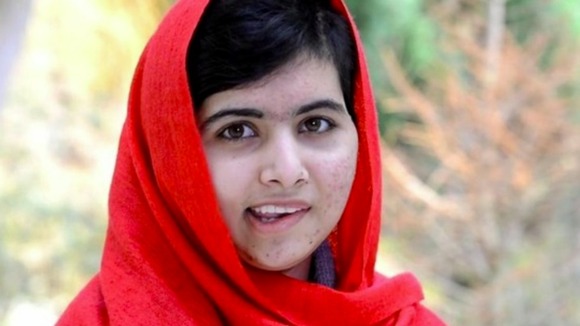 The Pakistani schoolgirl Malala Yousafzai, shot in the head by the Taliban, is to lead calls for education to become a priority in poorer countries - on her birthday.
15-year-old Malala Yousafzai, who now lives in Birmingham after her treatment in the city, will make her first public appearance since being shot on July 12 - her 16th birthday and 'Malala Day.'
Malala says that July 12 is:
'An opportunity for every young person on the planet to get together and tell the world: we will get our education, be it at home, in school or any place. Let us work together for the rights of girls and boys. Let us build schools.'
She will give a speech about the importance of education at a United Nations gathering in New York.