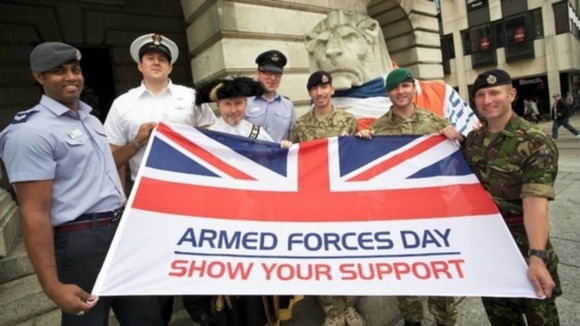 Service men and women of all generations are taking part in a parade in Leicester later on today. The event is being held to celebrate and raise awareness of the past and continuing role of the military, as part of the nation's Armed Forces Day celebrations.
The Leicester event is taking place a week before the national celebrations, which Nottingham is hosting.
Royal British Legion and Veterans' Association Standards, service personnel, veterans and cadets will take part in the Leicester parade.
The parade, which will makes its way through the streets of Leicester, will number more than 300. It will be led by the Seaforth Highlanders Regimental Association Band.
There will be a service in the cathedral before the parade, which will be attended by those who will form the parade.